From time to time, the almighty press mentions my name for one reason or another, or maybe I'm involved in talking to them myself. This is a collection of some of those occurrences. Unfortunately for non-Norsefolk, a lot of these media snippets are in Norwegian. 
PRO TIP: The screenshots from the articles look small, until you click on them, and they will enlarge! Click on them once again to view them in their full sized, all-scrolling glory!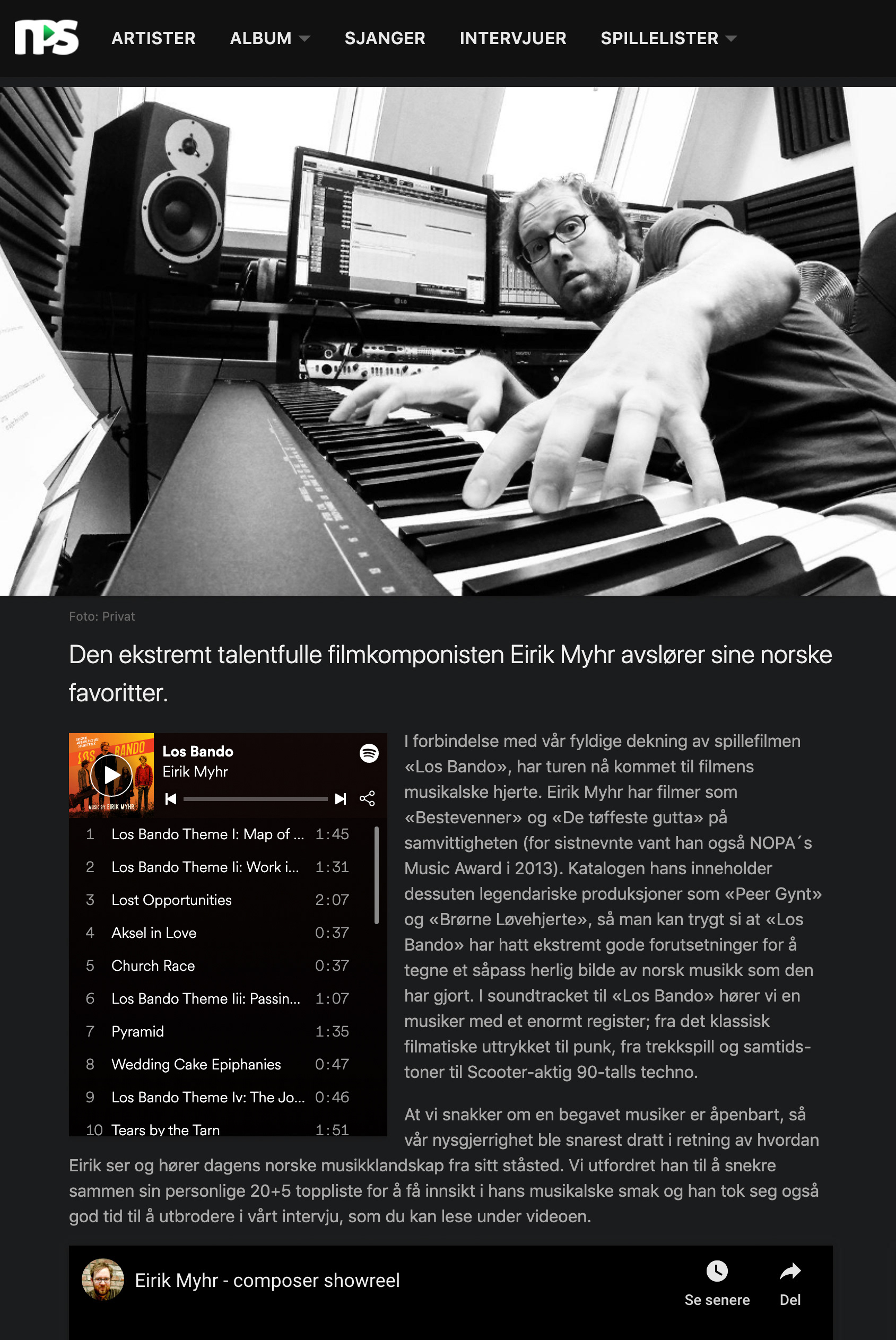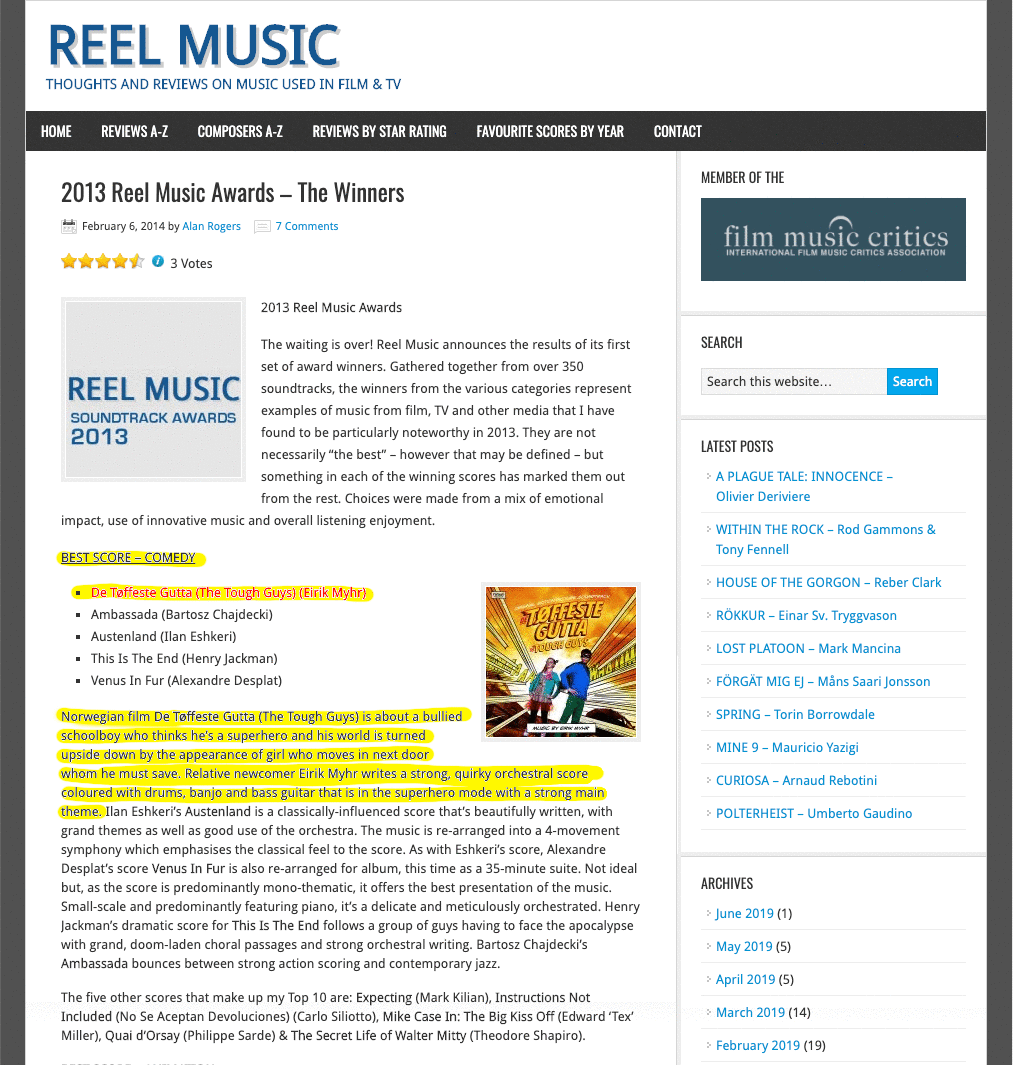 Here are links to the full articles of the ones previewed above:
Movie Music International – An interview with composer Eirik Myhr
(November 12, 2019)
Movie Music International – Review of MIO, MIN MIO
(October 23, 2019)
NPS Music – Intervju med filmkomponist Eirik Myhr
(March 01, 2018)
Ballade.no – Norsk filmmusikk i vinden
(January 17, 2014)
Dølen.no – Kinderegg fra Eirik Myhr
(October 11, 2019)
Dølen.no – Arbeidsstipend til Ringebu-komponist
 (March 30, 2016)
Reel Music – 2013 Reel Music Awards, The Winners
(February 06, 2014)
GD.no – Musikkpris til Eirik Myhr
(December 12, 2013)
And here are links to even more articles, reviews and interviews (not pictured above):
You talkin' to me?
In case you have a strange interest in hearing me talk on Norwegian radio, look no further:
Links to to more radio and podcast episodes where I babble along, or where others' babbling involves me in some other way: