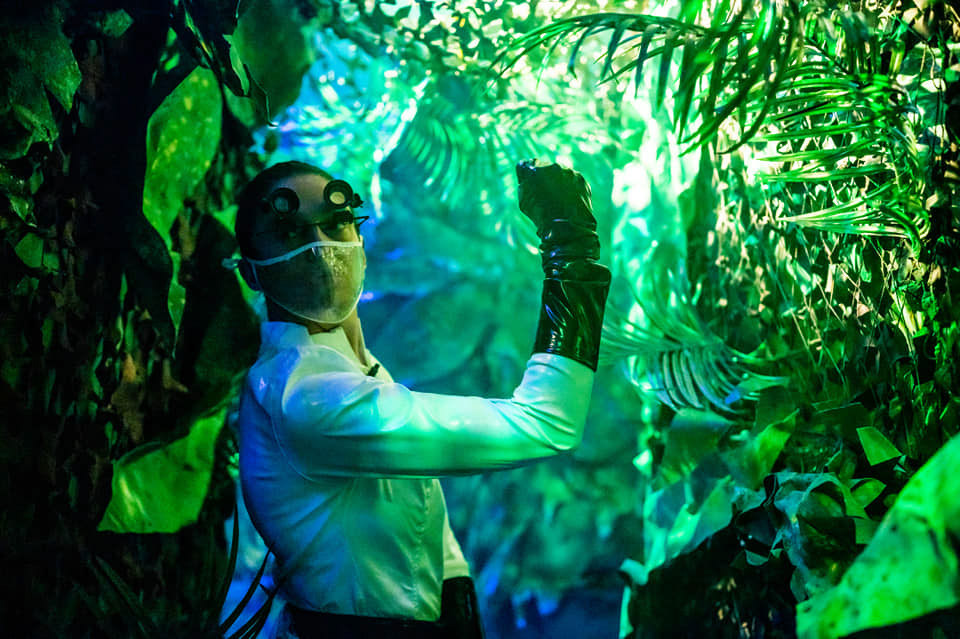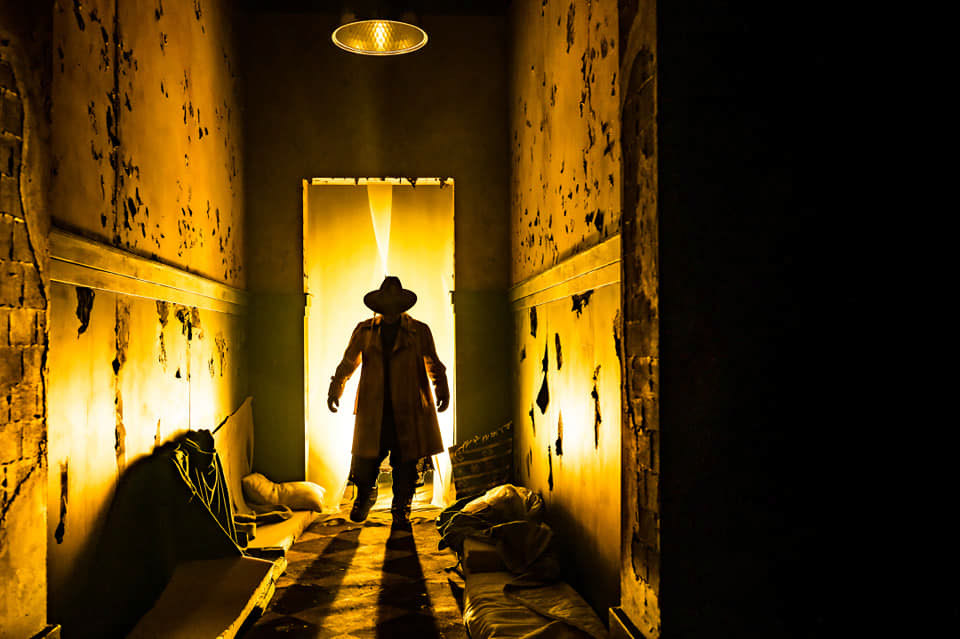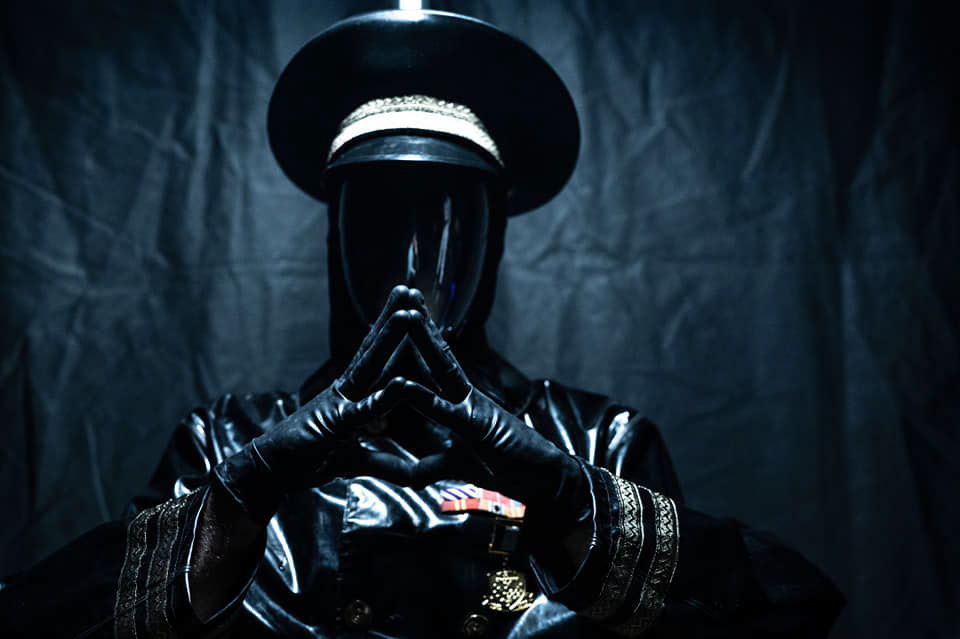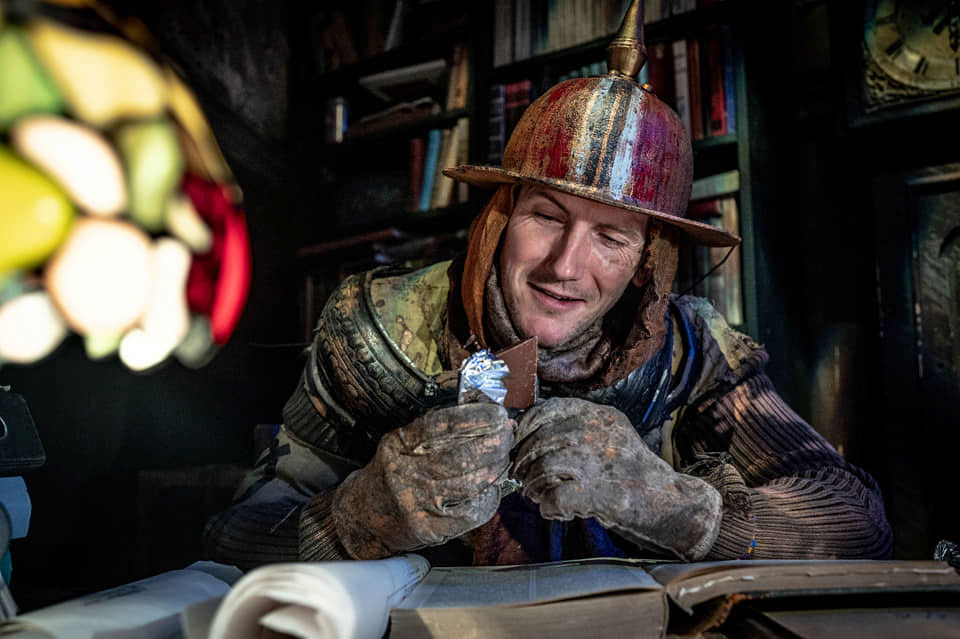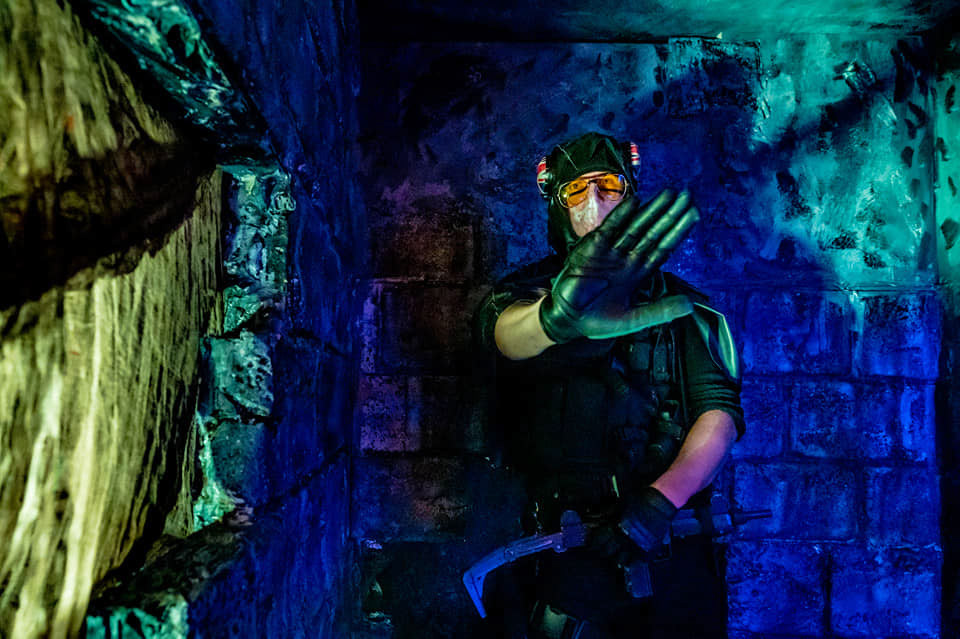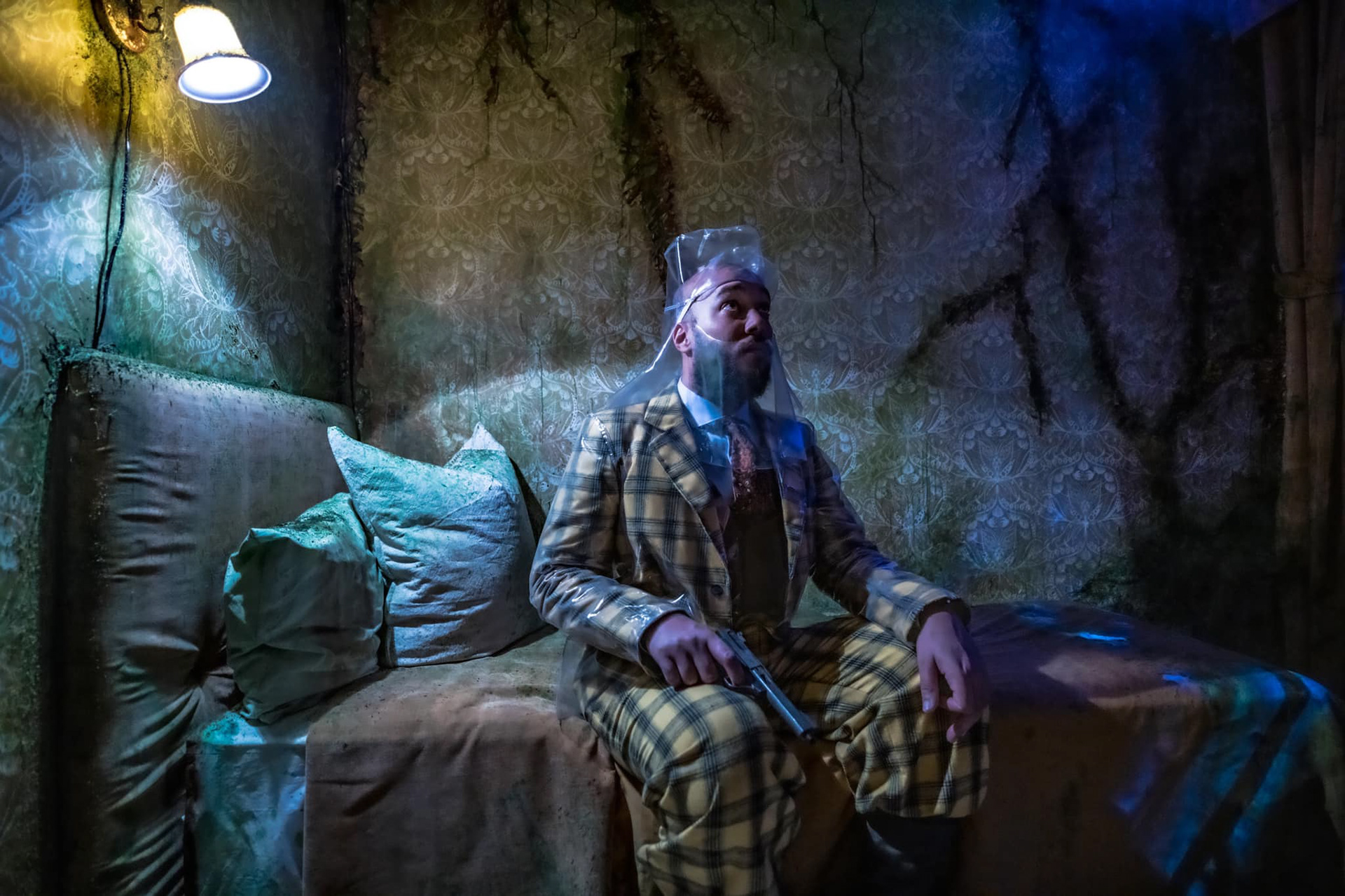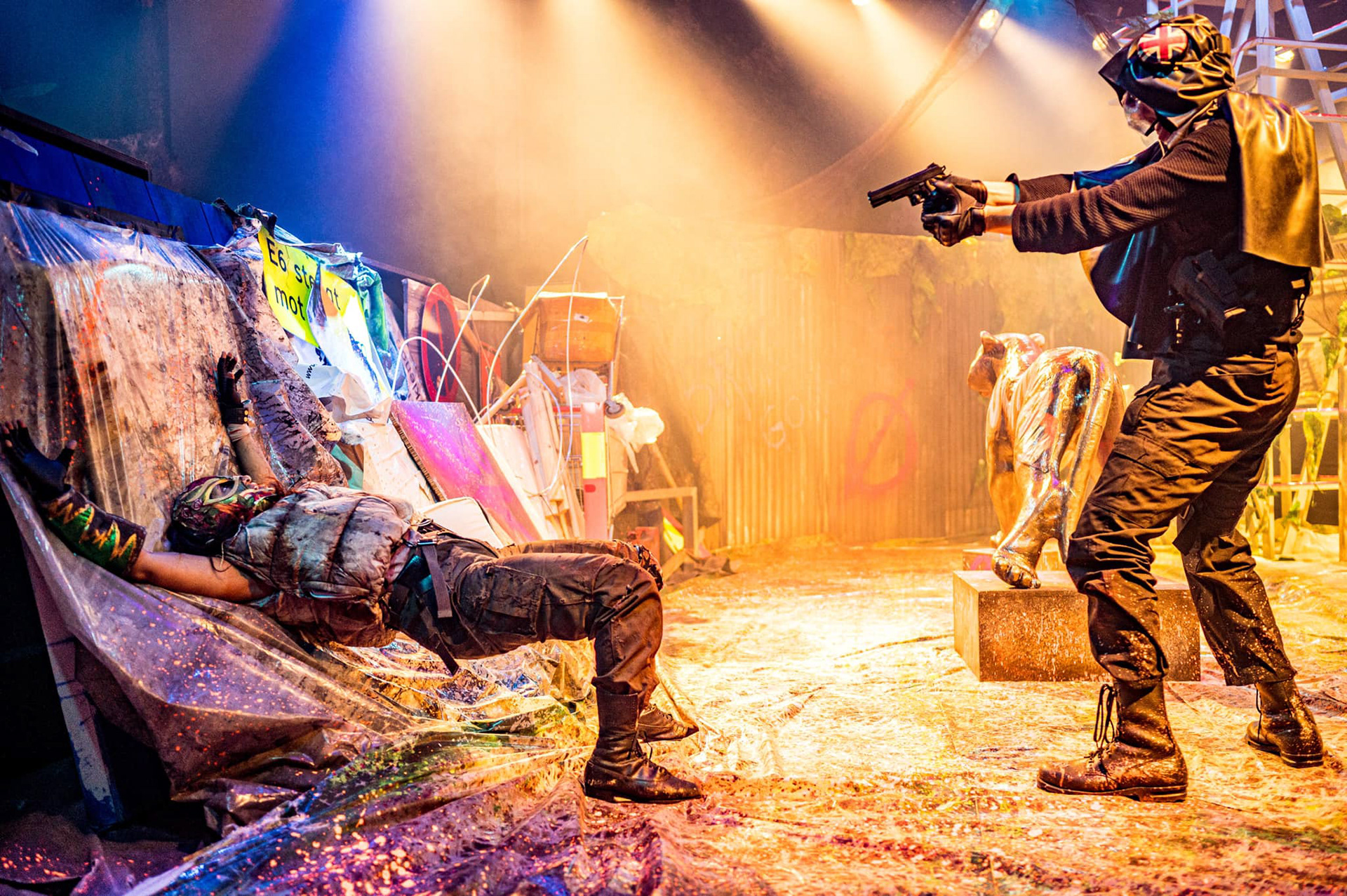 THE JUNGLE is a freaking masterpiece written and directed by Hilde Brinchmann, and produced by
Tigerstadsteatret
in collaboration with
Oslo Nye Teater
. For a few extra dark weeks and months in the fall of 2020, we somehow made this truly immersive stageplay, in which a school class is sent into the future and is taken on a mission in a brutal and dystopian jungle marked by climate collapse and conflict. For this insane production, the entire house of Oslo Nye Trikkestallen was converted into an epic film set, with 360 degrees immersive scenography, and even parallel storytelling in different rooms – so that no one had the same experience.
Due to the Covid-19 restrictions, THE JUNGLE initially never got to meet an audience, and the epic scenography had to be teared down. Twice. However, one and a half year later, THE JUNGLE finally got its proper premiere. 
As you can probably tell by now, this is a project unlike any other I have been involved in. An all-encompassing experience where you are put in the middle of the action itself, surrounded by scenography, light, sound and yes, WAR. It resembles little of a traditional theatre performance, and more of a cutting edge video game. Except that it is for real! Or is it? Because what do we really believe? Who is telling the truth? What choices would you have made, in a dystopian future scenario where Norway is in the middle of war and climate collapse?
Mode Steinkjer wrote in his review for Dagsavisen: "THE JUNGLE is Tigerstadsteatret at a level of ambition we have not seen before, both in terms of arranging themes for the target group, and the actual construction of scenography, situations and the break-neck interactive execution. All this contributes to a thought-provoking, titillating, surprising and realistic reminder that every single choice we make has consequences." While cultural magazine Subjekt.no rolled a six on the die and called it "formidable theater art" and "a youth performance for the history books".
As for the music, it is downbeat, dark, synthfonic. Noisy. Depressing. Yet somehow with a tiny shred of hope. The feeling you should get, as you wander flabbergastedly around in the dystopian jungle landscape of 2083, while surrounded by this score, is something like OH SHIT WHAT HAVE DONE TO OUR PLANET.
I'm so proud of this extremely important, groundbreaking, moving, shocking, fantastic monster of a cyberpunk sci-fi show about climate collapse, war and propaganda. I wish the whole world could have seen it.