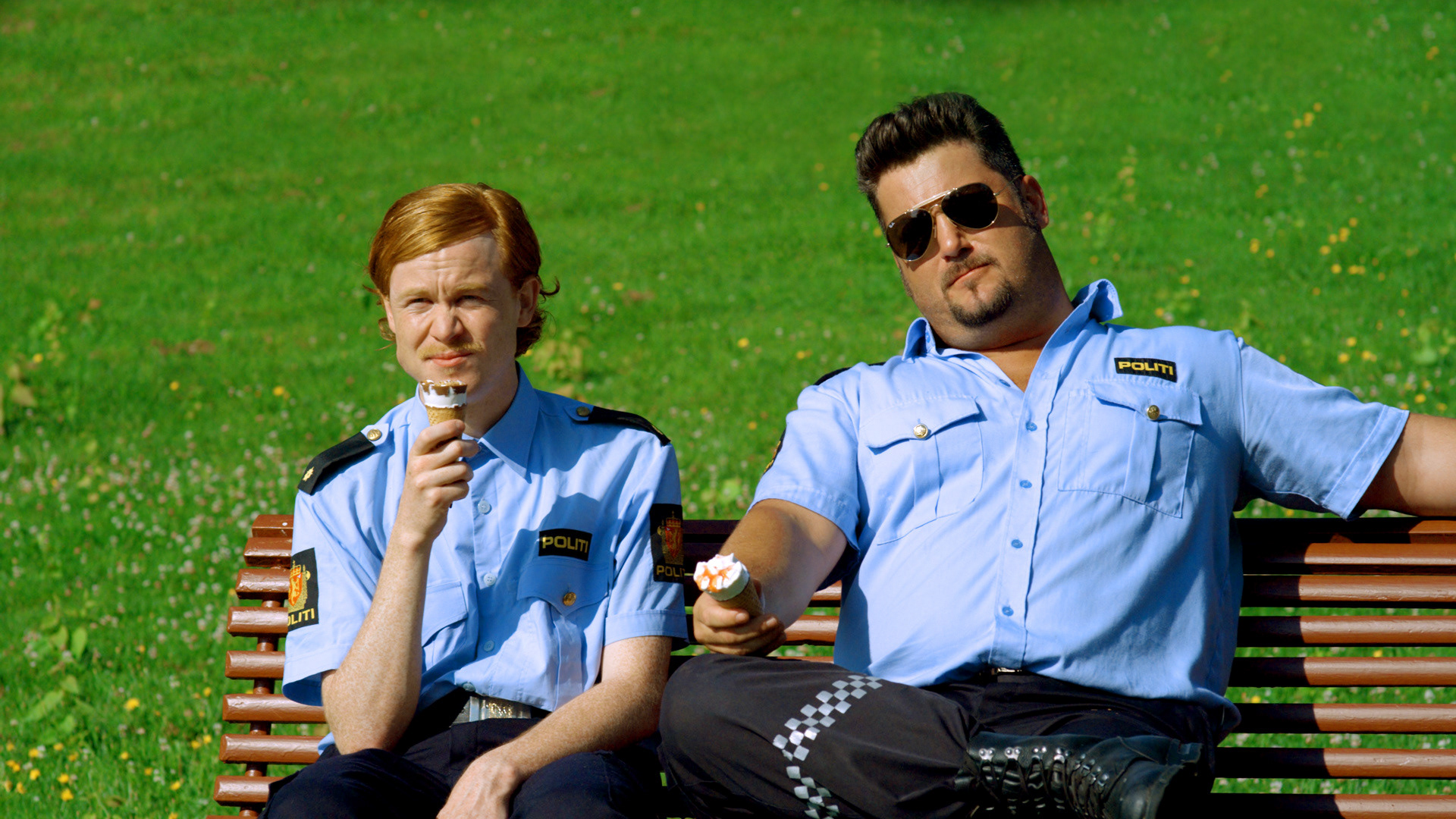 TO SERVE AND PROTECT
 ("På Jobb For En Trygg Hovedstad") is an absurd police comedy directed by Maria Askedal and produced by Aksel Jermstad, and the sequel to the short 
Eldstemann på Bil
 by the same team. Starring Anders Svalestad, Rolf Kristian Larsen, Knut Joner and Dag Håvard Engebråthen.
Music wise, the film is literally two-sided. The film boasts its own "meta universe" in the form of the very small radio station "Radio Tigerstad", with a cringe-worthy DJ wannabe who exclusively plays songs by his new favourite band – Oslo Rasta Foundation. Even though this in-universe band is only heard in the background and takes no lead role in the film, we really wanted it to be consistent. Thus, I brought my good friend and guitarist Per Christian Grov into the studio, where we laughed our asses off while recording what ended up to be 6 small songs by this new, fictional Norwegian reggae ensemble.
In addition to this the film needed certain sequences with traditional film scoring. The music needed to be overly dramatic, since the score is supposed to echo the ego of one of the main characters, the policeman Stig. To us viewers it will all seem really silly, but to Stig – almost living in an alternate universe – this is REALLY serious.
You can rent and watch the whole film 
here
. The film is also included on the DVD 
Norsk Kort 010
, released by the Norwegian Film Institute.